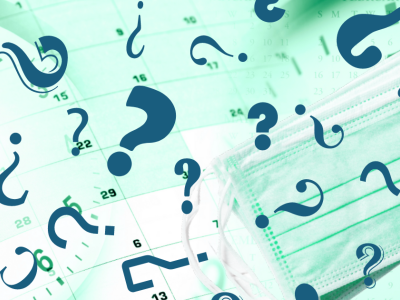 March 12, 2021.
On March 11, 2021, President Joe Biden signed into law a $1.9 trillion stimulus and relief package. Despite anticipation that the new law would reinstate and expand benefits that expired on December 31, 2020, under the Families First Coronavirus Response Act (FFCRA), the final version of the new law did not. Rather, under this law, employer-provided COVID-19-related paid leave for employees remains voluntary through September 30, 2021.
With the expiration of the FFCRA, municipalities may feel less certain about how to handle situations that continue to affect their employees, such as required quarantine time or school/daycare closings. Questions may involve:
Whether and how to pay employees for pandemic-related time off
Whether and when to require use of accrued paid leave
How to preserve employee morale and encourage honesty about situations and symptoms
How best to facilitate telework arrangements 
Based on continuing member inquiries, here are some basic tips and information to keep in mind when making decisions about policies and practices as the pandemic continues in 2021:
It is vital to always follow the municipality's personnel policies and collective bargaining agreements.
Though not required to extend FFCRA benefits beyond December 31, 2020, employers may voluntarily do so. Unfortunately, municipalities were excluded from the dollar-for-dollar reimbursement of FFCRA-related wages; however, municipalities were provided with limited relief through tax credits for Social Security and Medicare payroll taxes paid on such wages. These tax credits have been extended through September 30, 2021.
The U.S. Department of Labor has posted its FFCRA FAQS at www.dol.gov/agencies/whd/pandemic/ffcra-questions.
The Vermont Earned Paid Sick Leave Law may apply to certain situations related to the pandemic. The Vermont Department of Labor's Rules on this law are posted at labor.vermont.gov/sites/labor/files/doc_library/Earned-Sick-Time-Rules.pdf.
Sometimes, employees voluntarily travel out of state for non-essential reasons. Per the Governor's Order, such travel requires subsequent quarantine and time away from work if the employee is not fully vaccinated and cannot telework. Employers may establish a policy that requires pre-approval of vacations. See FAQs on the Vermont Agency for Commerce and Community Development (ACCD) website at accd.vermont.gov/covid-19-guidance/stay-home-stay-safe-business-faqs. Employers may also request evidence of vaccination or a negative COVID-19 test, being mindful that this is protected medical information which must be kept confidential.
The Governor's Order encourages telework whenever possible. When an employee can effectively telework during quarantine, their need for paid or unpaid time off is eliminated.
If seriously ill themselves or caring for a seriously ill relative, some employees may qualify for regular Family and Medical Leave Act (FMLA) leave and/or Vermont's Parental and Family Leave Act (VPFLA) leave. Both laws provide for job-protected unpaid or paid leave for up to 12 weeks within a designated 12-month period. If an employee already used some days or weeks of extended FMLA permitted through the FFCRA, that time off counts toward the 12-week total, until the beginning of a new 12-month period under the member's FMLA/VPFLA policy.
Generally, regular FMLA leave does not apply when members have fewer than 50 employees, and the VPFLA does not apply:
   •   for parental leave when members have fewer than 10 employees who work 30 or more hours per week, and
   •   for family (medical) leave when members have fewer than 15 employees who work 30 or more hours per week.
However, smaller municipalities should check their personnel policy for possible paid family or medical leave obligations created therein.
If an employee contracts COVID-19, members should immediately contact the Vermont Department of Health.
For questions about human resources issues, PACIF members may contact Senior HR Consultant Jill Muhr at jmuhr@vlct.org or 802-262-1923.