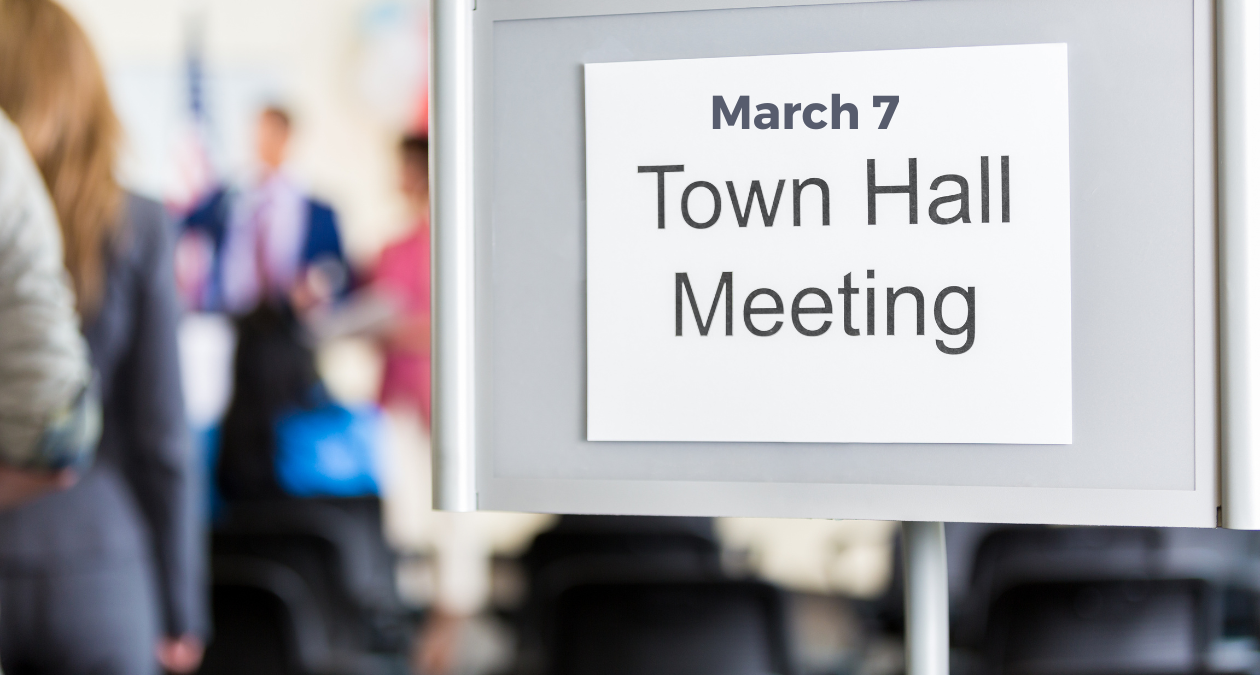 To assist members with Vermont's annual Town Meeting Day, VLCT's Municipal Assistance Center (MAC) maintains several online resources on a variety of town meeting topics. 
The next Town Meeting Day falls on Tuesday, March 7, 2023.* The town's selectboard is responsible for drafting and posting the warning and notice for annual town meeting. The town meeting warning and notice must be posted no more than 40 but no fewer than 30 days before town meeting. In 2023, the earliest day that these documents may be posted is Thursday, January 26 and the last day to post them is Sunday, February 5, yet we recommend preparing content well in advance of these deadlines. We also recommend including your moderator in discussions about the warning who should review the final draft before it is posted. 
Articles contained on the warning can be initiated by either the selectboard or the voters. The selectboard should consider adopting a policy to guide petitioners for social service appropriations and apply it consistently. If a petitioned article does not fall within the legal authority of the voters, it is up to the selectboard to decide whether to include it as an advisory, non-binding article. Voter-backed petitions must be signed by at least five percent of the voters of the town and filed with the town clerk no fewer than 47 days before Town Meeting Day. The last day for petitions to be submitted for Town Meeting Day 2023 is Thursday, January 19.  
Some towns forgo the requirement and expense of publishing the warning in a newspaper of general circulation by including it within the town report. Technically, state law only requires the auditor's report be distributed to every registered voter in town at least ten days before town meeting, which will land on Saturday, February 25, 2023. 
Please see MAC's town meeting resources listed below and visit vlct.org/town-meeting for your Town Meeting Day preparation needs. 
Quick Guide to Vermont Town Meetings 
Model Social Services Appropriation Policy 
Voter-Backed Petitions FAQs 
Appointment of Municipal Clerks and Treasurers FAQs 
Model Town Meeting Articles 
Model Town Meeting Warnings 
Annual Auditor's (Town) Report FAQs 
Australian Ballot  

Info Sheet 
Checklist 
Model Informational Hearing Notice 
You will find additional town meeting-related dates in our 2022-2023 Municipal Calendar. Each town office received a poster in early September, and a digital version is available online at vlct.org/MuniCalendar.  
Finally, we recommend contacting the Vermont Secretary of State's Elections Division for information about election deadlines and questions. The Elections Division also maintains an elections calendar, which you can find by visiting sos.vermont.gov/elections-calendar/, and their contact information is available online at sos.vermont.gov/elections/.   
As always, please do not hesitate to contact the MAC attorneys at info@vlct.org with questions so we can help you along the way.  

*Note that the dates provided correspond to Town Meeting Day on March 7, 2023, the first Tuesday in March. If your town has voted to begin its annual town meeting on a preceding date, then you will have to recalculate these deadlines accordingly.