VLCT's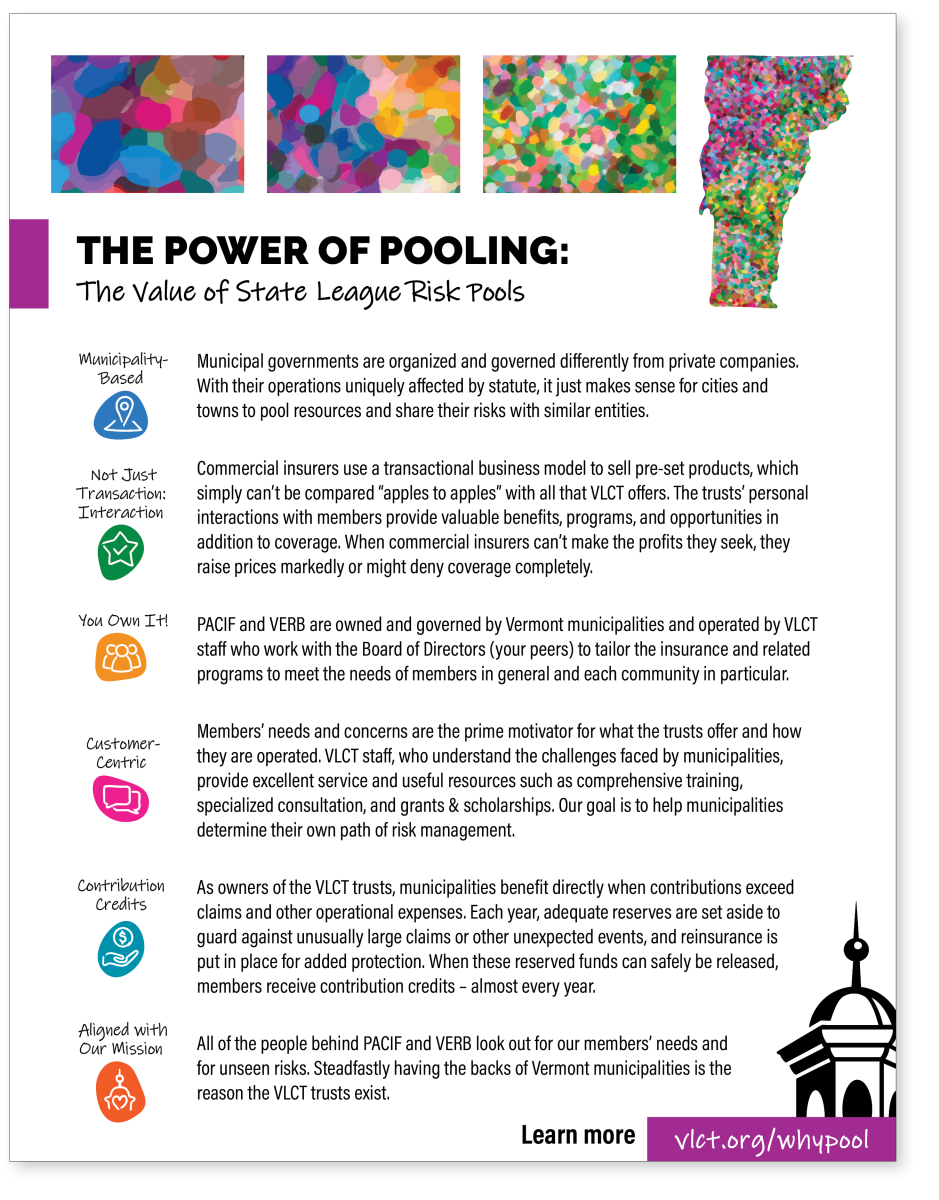 Risk Management Services department (RMS) operates PACIF and VERB, the two non-profit, member-owned risk-sharing trusts established by VLCT members to meet their particular insurance needs.
With VLCT, even the smallest of Vermont's municipalities has access to a unique combination of coverage and services, many of which can only be garnered by a large group. Under the direction of their respective Boards of Directors, VLCT's trusts are operated by staff who are not only experienced professionals: they also understand the distinct operations and risk exposures of Vermont municipal entities and are truly dedicated to serving members.
See the advantages of municipal risk-sharing in our Power of Pooling summary.
For information about coverage and services, please look through our Insurance menu.
Property And Casualty Intermunicipal Fund (PACIF)
Covers property damage, vehicle accidents, injured employees, general liability, public officials' liability, and employment practices liability.
Features in-house Underwriting, Claims, and Loss Control Services teams and a robust array of loss control programs.
Deep price discounts for members attending trainings presented by VLCT's Municipal Assistance Center.
VLCT Employment Resource and Benefits Trust (VERB)
Provides Unemployment Insurance for Vermont municipalities.
In-house Underwriting staff are accessible, knowledgeable, and friendly.
Also available from VLCT 
Dental and Vision Insurance at group rates, administered by VLCT staff.
Group Life and Disability Insurance, Health Insurance Advisory Services, and Pet Health Insurance administered by arrangement with Hickok & Boardman HR Intelligence.
RMS News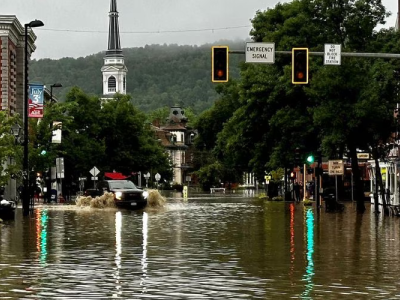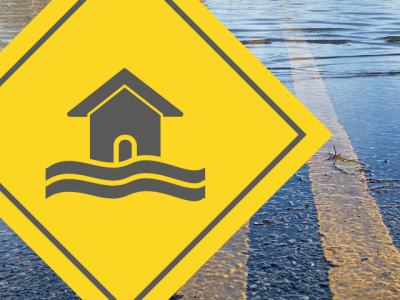 Resources