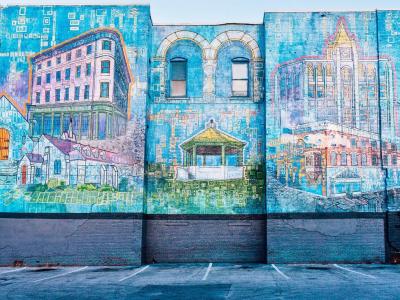 Legislation provides for a Downtown Development Board of thirteen members, three of whom are local officials, and one of them is appointed by VLCT.  The VLCT seat is vacant at this time. The Board meets every fourth Monday of the month at the Agency of Commerce and Community Development in Montpelier Vermont.
This state-level board administers the downtown Development Act to support the preservation and enhancement of Vermont's landscape of compact centers surrounded by rural land. It approves municipal applications for designated centers. Residential development is targeted to designated areas, particularly in legislation currently under consideration. Learn more about this board at https://accd.vermont.gov/community-development/designation-programs/downtown-development-board.
The VLCT seat is vacant at this time. The VLCT Board expects to appoint a local official to the VLCT seat on the Downtown Development Board at its meeting on Thursday, May 18, 2023. Your responses to the following questions will assist the VLCT Board in making an appointment. 

Please complete this form by Friday, May 5. For questions, please contact Karen Horn, Director Public Policy, khorn@vlct.org.