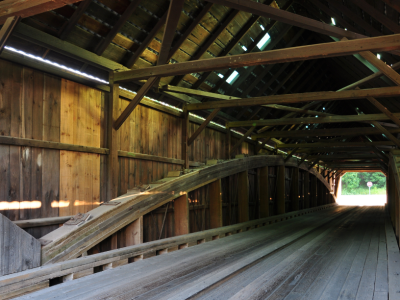 Over the past few years, PACIF has observed that members tend to undervalue the covered bridges on their property schedules. These undervaluations are only revealed when a bridge is significantly damaged or is a total loss.
Covered bridges are not covered on a guaranteed replacement cost basis, meaning that — especially in the current economic environment — the municipality can be left without sufficient funds to properly repair or replace the bridge. The best way to prevent this is to have the bridge professionally appraised, then schedule the bridge for its appraised value.
PACIF is currently working with a property appraisal firm that has experience with these unique structures. PACIF underwriting staff will be happy to share that information with members who seek it. For more information, simply email underwriting@vlct.org.