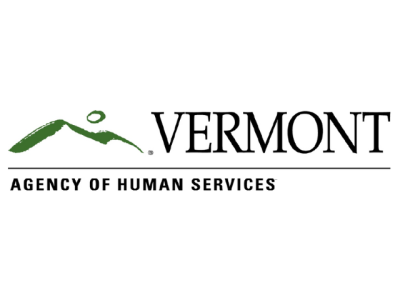 Open the PDF of the complete memo here.
MEMO
TO:         Municipal and Town Leadership, Community Action Agencies, Homeless Shelter and Service Providers, Parent Child Centers, Youth Service Agencies, Other Community or State Organizations, Federally Qualified Health Centers, Hospitals and Health Care Partners, Affordable Housing Providers, Designated Agencies, Area Agencies on Aging, SUD Treatment & Recovery Providers, Local Continuums of Care/Homeless Coalitions, Faith-based organizations
FROM:   Chris Winters, Commissioner, Department for Children and Families
DATE:    May 22, 2023
RE:         Interest in Resources and Support for 2023 Homeless Response Efforts
Preface
The General Assistance (GA) Emergency Housing Program has been supported by federal funding for the duration of the pandemic. The program was greatly expanded to create non-congregate sheltering opportunities, and since 2020, the Department for Children and Families has served a record number of households experiencing homelessness.  As the federal funding comes to an end, the GA Emergency Housing Program will narrow eligibility during warmer months to pre-pandemic criteria, while maintaining expanded eligibility during winter months.  Expanded "Adverse Weather Condition" eligibility will end on June 1st, with additional eligibility restrictions ending July 1.  See [page 6 of the PDF of this memo] for data on the number and type of households anticipated to exit the Emergency Housing Program by AHS district.
There are several efforts underway to provide households with resources and supports to identify alternative safe housing.  At the same time, the Department recognizes that there are more than one hundred Vermonters already experiencing unsheltered homelessness, and there is a significant potential to see the unsheltered population expand over the coming months.  
Unsheltered homelessness is closely connected to declines in physical health, mental health, substance use and other conditions.  Preventing and addressing unsheltered homelessness is a high priority for communities and the Department.
Purpose
The Department aims to partner with local leaders to strengthen and accelerate local efforts to prevent and address unsheltered homelessness.  There are significant new ongoing and one-time resources anticipated.  This memo seeks to identify partners from a variety of sectors who seek to implement immediate response efforts, and to better understand the interest and resource needs that the State may be able to support.  Specifically, we invite local leaders to:
Submit a Letter of Interest to identify immediate funding or resource needs.  We encourage organizations to submit letters as early as possible. While Letters of Interest will be accepted, reviewed and approved on an ongoing basis, the Department requests Letters of Interest by June 1, 2023 to support statewide planning. This invitation for Letters of Interest, is in addition to (not in place of) the Department's Housing Opportunity Grant Program application process.
Contact the local Agency of Human Services Field Directors to join local homeless/housing coalition or task force meetings:  https://humanservices.vermont.gov/about-us/field-services
The Department is interested in funding and/or supporting the following:
New community center/day shelter capacity to provide regular daytime access to shelter, services, showers, food, clothing, computers, etc.;
New emergency shelter capacity, including but not limited to, temporary congregate shelter facilities;
Medical respite shelter capacity to support households experiencing homelessness who have subacute medical care needs but no longer require inpatient or emergency care; other specialized shelter capacity to support households who require assistance with daily living or have significant, complex mental health needs;
Street outreach services to engage and connect people experiencing unsheltered homelessness with shelter, housing and services;
Expansion of transitional and permanent supported housing programs to prevent unsheltered homelessness for individuals exiting mental health or substance use treatment and/or re-entry following incarceration;
Planning and coordination for immediate efforts to prevent and address unsheltered homelessness, as well as planning and coordination support to expand and coordinate longer-term emergency shelter needs in communities; and/or
Other critical needs related to preventing and addressing unsheltered homelessness during 2023.
Letter of Interest Submissions
Interested organizations and leaders are invited to submit a cover letter and project description per the attached instructions by June 1.  
Prior to submission, staff are available to answer questions and discuss proposals.  Please submit all letters of interest and questions to 2023HomelessResponse@vermont.gov
The Department is hosting Open Office Hours in May and June where questions can also be directed:
Mondays May 22nd, June 5th and June 19th, 11am - Noon
Microsoft Teams meeting  
Click here to join the meeting 
Meeting ID: 297 463 576 013
Passcode: hSgBYs  
Or call in (audio only)
+1 802-552-8456,,151619790#  
United States, Montpelier Phone Conference ID: 151 619 790#
Department for Children and Families
Commissioner's Office
280 State Drive, HC 1 North
Waterbury, VT 05671-1080
(802) 241-0929 Fax (802) 241-0950
www.dcf.vermont.gov
See the PDF of Commissioner Winters' complete memo for
Instructions for Letters of Interest to Prevent & Address Unsheltered Homelessness in Vermont (page 4) 
A table with informati0n about the households enrolled in General Assistance Emergency Housing as of May 2023 (page 5)