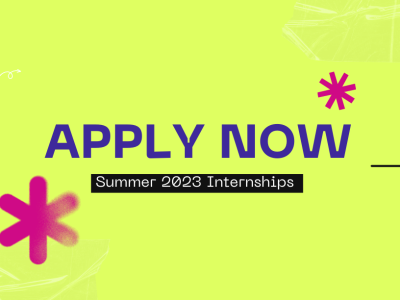 The Vermont League of Cities and Towns (VLCT) Summer Internship Program provides college juniors and seniors, and graduate students an opportunity to serve and strengthen Vermont local government. Interns will have the option of working with the Municipal Assistance Center to research local government operations and learn about Vermont's municipal laws and, learn the basics of municipal risk management and "risk pooling" at the sides of insurance professionals, learn to operate an
effective communications strategy with our nearly 10,000 member contacts or help our advocacy team prepare for the upcoming legislative session.
The VLCT Summer Internship Program is a 10-week, 37.5 hour a week paid internship program ($13.18/hr.) that runs from May 29 - August 11. Participants will be asked to work a hybrid schedule, including several days a week in our Montpelier office, visiting our members on the road, and occasional remote work from their home if desired. VLCT recognizes that summer is brief and fleeting in Vermont, and hours may be adjusted to allow participants to take vacation or participate in other summer
activities.
Participants will be assigned to an organizational unit here at VLCT during their internship. Applicants are encouraged to express which unit interests them the most in their application materials.
Municipal Assistance
Participants will work with our municipal research specialist and staff attorneys to gather, analyze, and write about member governance structures and operations within the context of
Vermont law. This will include researching public administration and legal topics, interacting with local officials, preparing publications, assisting member surveys and data reporting and
participating in training.
Risk Management
Participants will work alongside insurance professionals and learn about the operations within VLCT's member-owned "risk pools" including underwriting, claims, loss control, business
analytics, and unemployment insurance. This opportunity will provide participants with handson experience performing site visits, loss control inspections, writing and reviewing safety
programs, and developing and attending safety / risk management training. In addition, participants may also perform data analysis related to future rating and rate development and
assist members of the underwriting team with implementation tasks associated with a new Risk Management Information System.
Advocacy
Participants will help our experienced advocacy team do research to collect stories, data, and input that will help us represent municipalities in the State House. Participants will conduct
research, meet with members virtually or in person, write reports, and aggregate data.
Communications
Participants will assist with content projects, help to grow our social media engagement, build visual assets such as photographs, and will be assigned multiple articles on municipal topics for distribution in the VLCT Journal and VLCT News.
Finance
Participants will have an opportunity to learn from our five-person finance team about the basics of managing the finances for a $6 million membership organization and $20 million
insurance trust.
Federal Funding Assistance Program
Help communities understand what federal funding opportunities are available by reading and summarizing grant opportunities, helping our team put on events that feature federal funders,
and help communities prepare grant applications.
Qualifications
Participants must be mature, curious, organized, and able to multi-task. In addition, the following skills are preferred (but may vary by topic preference):
Be interested in Vermont local government
Be familiar with Microsoft Office products, including Word, Excel, PowerPoint, Teams, and SharePoint
Be exceptional writers, capable of digesting large amounts of information and presenting it in an engaging way
Be interested in providing exceptional customer service, on the phone, over email, or in person
Hold a valid driver's license or have access to reliable transportation
Duties
Participants will be asked to conduct a wide variety of activities during their service, from basic administrative tasks to complex research and reporting. Some of the duties include:
Researching various topics
Writing memos, reports, press releases, and articles
Building and providing presentations
Data entry and analysis
Grant writing
Meeting support, agenda, minutes, tech, etc.
Shadowing staff on member visits across Vermont
Answering the phone and directing member inquiries
Routing mail and email
To Apply
Send cover letter, resume, and three professional references to jhill@vlct.org by Friday, April 28th. Please indicate your choice of organization unit and additional information will be provided. VLCT will conduct virtual interviews via Zoom during the first week of May. Participants will be notified of hiring by May 17th. Internships begin between May 29 and June 5th.