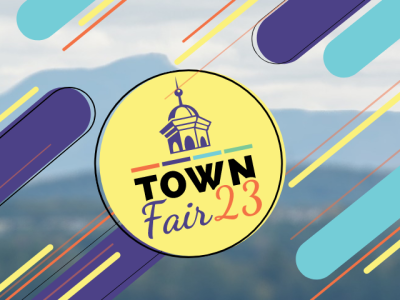 Although summer is just getting started, planning is well underway for VLCT's annual autumn conference, Town Fair. This year, we welcomed the thoughts and expertise of a planning committee to determine the major issues currently facing Vermont municipalities and identify new ways to engage attendees in every aspect of the event. As a result, there will be something for everyone at this year's conference, which takes place September 26 & 27 at the DoubleTree in South Burlington.
Here's what you can start looking forward to!
Training will feature four tracks geared toward specific municipal roles: clerks and treasurers, listers, public safety representatives, and town leaders. Already, a robust schedule is taking shape with topics including First Amendment audits, the Vermont Property Information Exchange (VTPIE) upgrade, how to attract qualified talent, and creating vibrant communities. Expanded session times will allow for more depth of content and foster thought-provoking conversations. Stay tuned for the full list of session topics and descriptions.  
Look forward to plenty of opportunities to network with your municipal counterparts and find solutions to shared problems.  
Attend the Annual Meeting of VLCT and its two trusts to hear about what they have been doing for you through the year!
A vibrant evening event — featuring service awards, dinner, and casino-style games — will provide an exciting atmosphere to continue meeting colleagues while celebrating your hard work over the past year.  
This year will also feature an engaging keynote speaker detailing how to lead with civility. Who can't use a little reinforcement in that area these days?
Exhibitors will be on site both days, welcoming municipal members to try their wares and learn about products and services designed to make your work easier, whether through technology-related options, office space logistics, financial services — even trucks and related equipment for your highway crew. Enjoy all this along with amazing food, a collaborative environment, and some great vendor swag!  
In the culmination of VLCT's inaugural Work Wheels Competition, Town Fair attendees will be able to view all three finalists and vote for their favorite to help determine the winner of the "Best in Tow" prize.  
On Wednesday afternoon, attend the grand raffle drawing — be there to win! — and potentially go home with one of five $100 gift cards or any of a variety of other great prizes from our vendors and sponsors.  
You of course have options for how long you join us. We hope you'll be able to attend on both Tuesday and Wednesday, September 26 & 27, including the evening fun! But you could register for the other ticket options of trainings and lunch on just one day or attending only the annual meeting free of charge as a voting delegate.  Registration will open on August 1st with Early Bird pricing.