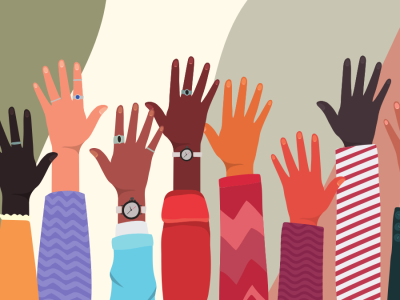 Friday, July 22, 2022 – The Vermont League of Cities and Towns (VLCT) launched two new initiatives today to help city, town, and village leaders create and maintain welcoming communities: an online Municipal Equity Toolkit and a call for applications from municipalities interested in participating in the VLCT Welcoming and Engaging Communities Cohort.

"Many municipalities are considering how they can best ensure their communities are welcoming and engaging places to live, work, and play," said VLCT Executive Director Ted Brady. "Our toolkit gives examples of how to start this work, notes successful efforts in other communities, and connects municipal leaders to the resources they need to begin or advance equity work. We're combining the power of the toolkit with an opportunity for up to 15 cities, towns, and villages to participate in a learning and data collection exercise that can help put this toolkit into action."

The VLCT Municipal Equity Toolkit is a ten-part online resource that covers everything from creating a municipal equity committee to building a framework and action plan to listing equity-related books, podcasts, and videos. It is free and available to all VLCT members and the public at www.vlct.org/JDEIB-resources. VLCT's equity consultants, Nikki Fuller Esq-SHRM-SCP of Workplace Matters and Dr. Wanda Heading Grant, helped create the toolkit in collaboration with the VLCT Equity committee and with the support of a grant from the Vermont Community Foundation.

The VLCT Welcoming and Engaging Communities Cohort is a partnership with Vermont cultural transformation consultancy Abundant Sun that offers municipal leaders participation in the firm's Ethical Performance Improvement Campaign (E.P.I.C.). The E.P.I.C. Journey is a strategic methodology based on data and science aimed at catalyzing organizations to build better cultures from within. Participants will join about a dozen Vermont municipalities on a six-month journey including eight two-hour virtual workshops on topics that include "Equality, Equity, Diversity & Inclusion," "Employee Engagement," and "Data Analytics & Building Strategy".  The sessions are paired with an opportunity for municipalities to collect key inclusion and belonging metrics by surveying elected officials, appointed officials, and paid staff.   
 
"Abundant Sun has been working with Vermont business for the past seven years, collecting data on its clients' workplace cultures," said Abundant Sun CEO Dr. Jude Smith Rachele. "We are really excited to start working in collaboration with VLCT to get a lay of Vermont's municipal land when it comes to employee experience and engagement. We need this education and hard data to help improve Vermont's civic culture." 

Each selected municipality will be asked to enroll two municipal officials in the cohort. Eligible officials include members of a municipality's legislative body (city council, selectboard, trustees), a city or town manager or town administrator, a mayor, or a clerk. Applications are due by Tuesday, August 26, 2022. For more information, city, town, and village leaders may visit www.vlct.org/cohort-apply or email info@vlct.org to request an application.  

Brady noted he is especially hopeful that some of the 62 communities that have adopted the Declaration of Inclusion – a statement embracing equity and diversity and committing to maintaining welcoming communities – will apply to be part of the program.  

"It's not a coincidence that adopting a statement committing to equity work is the first resource in our toolkit," said Brady. "It demonstrates that the city, town, or village has had a deliberate discussion about equity. The Declaration of Inclusion is a great example of a good first step." For more information about the Declaration of Inclusion, visit vtdeclarationofinclusion.org. 

The Vermont League of Cities and Towns is a nonprofit, nonpartisan, member-based organization that was founded in 1967 with the mission of serving and strengthening Vermont local government. It provides legislative advocacy, educational workshops, consultation, resource materials, and insurance coverage that are all focused on helping municipal officials and staff be able to deliver excellent service to their residents. 

For more information about Abundant Sun, visit www.abundantsun.com.