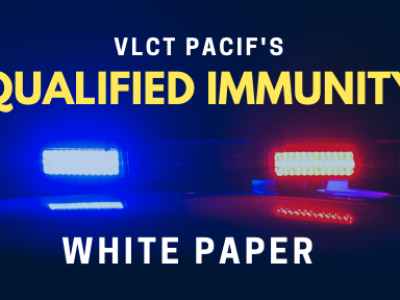 On February 22, 2022, VLCT issued "VLCT PACIF's Evaluation of Elimination of Qualified Immunity on Policing," a position paper on qualified immunity authored by VLCT Property and Casualty Intermunicipal Fund General Counsel Phil Woodward.
Please note that after this paper was published, the legislation addressed in it was changed significantly, For the latest information on legislation involving qualified immunity, please refer to articles in subsequent issues of our Weekly Legislative Report.
Click the link below to read the paper.