To meet the U.S. Department of the Treasury's annual April 30th reporting requirements for ARPA, VLCT developed this guide, which specifically helps Vermont municipalities file their reports. It walks actual Vermont local ARPA award recipients through Treasury's portal process screen by screen, with pictures and written instructions. This guide shows you how to designate the necessary roles and complete your Project and Expenditure Report. Just click on the image below or the top link in the box at left.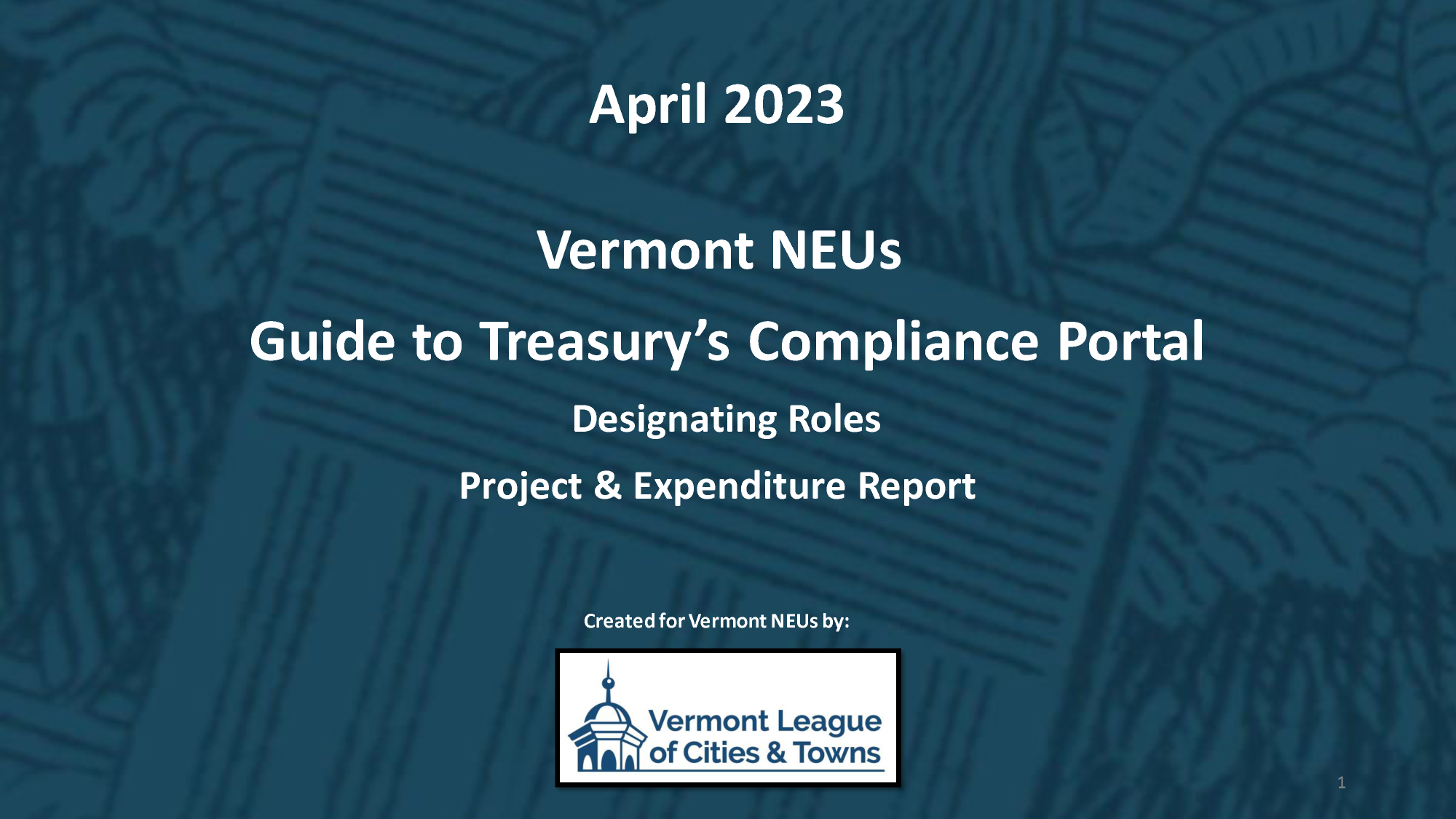 Updates on ARPA compliance and reporting can be found on our ARPA: Compliance and Reporting page.
Have questions about ARPA?  Visit our Frequently Asked Questions (FAQ) webpage. If you don't find your answer there, email ARPA@vlct.org.
Publication Date
04/20/2023